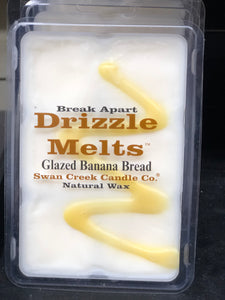 Swan Creek Candle Co.
Glazed Banana Bread Melts
Regular price
$7.99
$0.00
A harvest time favorite, nothing can match the smell of freshly-baked banana bread! Hints of caramel and cinnamon-spice play peek-a-boo with ripened banana and toasted brown sugar. A maple syrup glaze pulls all of the ingredients together - feel free to indulge!