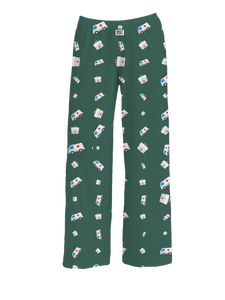 Brief Insanity
Nurse Life Lounge Pants
Regular price
$15.00
Sale price
$29.99
Relax and unwind after working a long shift with the Nurse Life pajama pants by Brief Insanity.
These pajama pants are perfect for anyone in your life who is a healthcare hero. They're the most comfortable lounge pants you'll ever wear - a lot better than wearing scrubs.
The innovative material used to create this product is a specialized polyester blend that mimics the temperature of your body. The light-weight and breathable material provides all-day comfort while wearing.
---
More from this collection