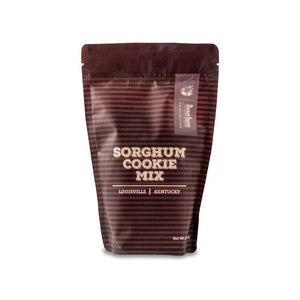 Bourbon Barrel Foods, LLC
Sorghum Cookie Mix
Regular price
$10.00
$0.00
Bourbon Barrel Foods' most requested recipe – with a pinch of Bourbon Smoked Pepper!
Sorghum cookies carry nostalgic association, conjuring memories of bygone days, and simpler times. Based on a nineteenth-century recipe. The pure ingredients and unique blend of spices and a pop of pepper to create a cookie you will want to make often – that's why we call them "our favorite!"
This recipe calls for Sorghum  – Buy it here!