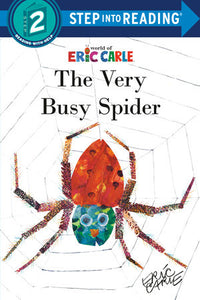 Penguin Random House
The Very Busy Spider
Regular price
$5.99
$0.00
Join the Very Busy Spider and all her friends in this classic story, newly joining the premier reader line, Step into Reading!
A spider, blown by the wind to a fence post near a farm yard, begins to build her web and cannot be distracted from the task at hand–not by the horse, cow, sheep, goat, or dog. But when the rooster asks if she wants to catch a pesky fly, the busy spider is able to catch it in her web immediately!
Step 2 Readers use basic vocabulary and short sentences to tell simple stories, for children who recognize familiar words and can sound out new words with help. Rhyme and rhythmic text paired with picture clues help children decode the story.
---
More from this collection